South Dakota Whitetail Deer Hunts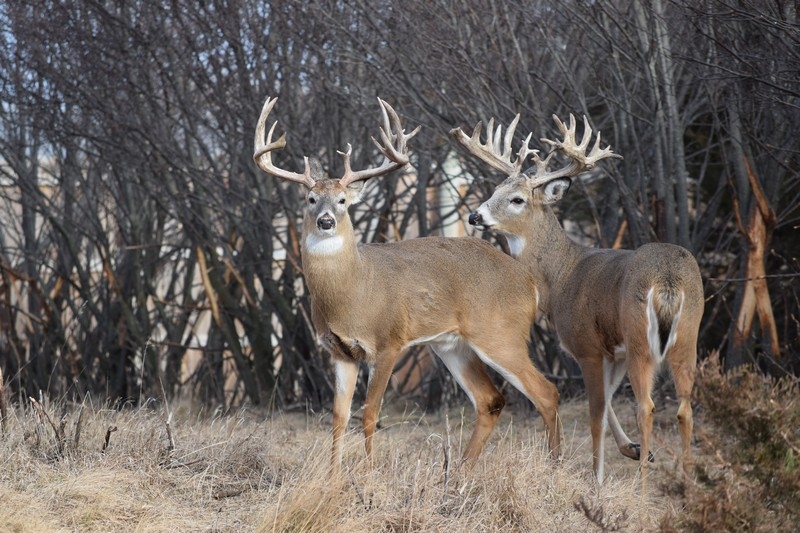 Trophy Whitetail Hunts
Experience the hunt of a lifetime! Hunt the highest quality trophy whitetails on the rich South Dakota prairie. Wake up, crawl into your stand, and feel the adrenaline build as you watch massive bucks graze the tall grasses, agricultural land, and shelter belts! Feel the rush as you pull the trigger and harvest your trophy! Your three-day fully guided whitetail hunting adventure includes all food and lodging!
100% shot opportunities or your next hunt is free.
Trophy Whitetails in South Dakota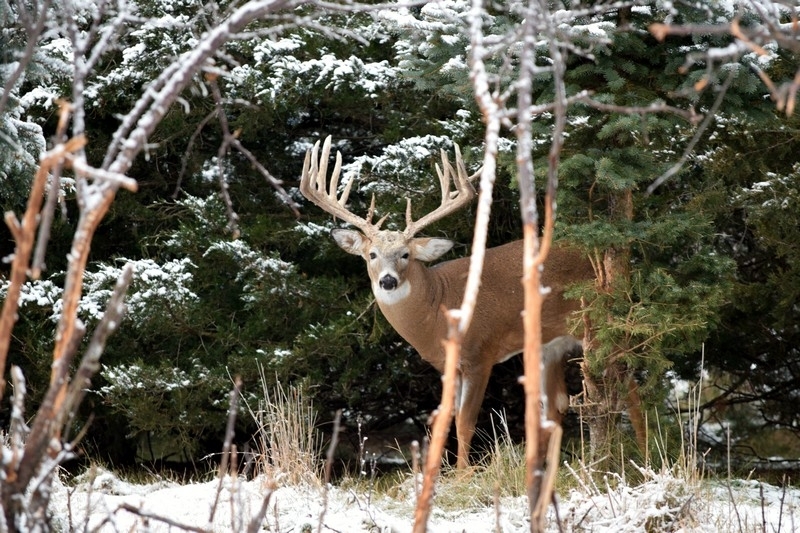 The Outfitted Deer Hunt
Your three-day fully guided hunt begins the evening you arrive at SoDak Prairie Acres where you will be greeted by your personal guide who will assist you for the entirety of your adventure. Our knowledgeable hunting guides will help you settle into your room before taking you to our shooting range to verify the accuracy of your weapon.
The whitetail hunting day begins before dawn as your guide will escort you to one of our many strategically placed deer hunting stands (heated if necessary). Our Hunting guides are masters of the South Dakota Prairie and will position you for success. High fence whitetail hunts with SoDak Prairie Acres are like no other.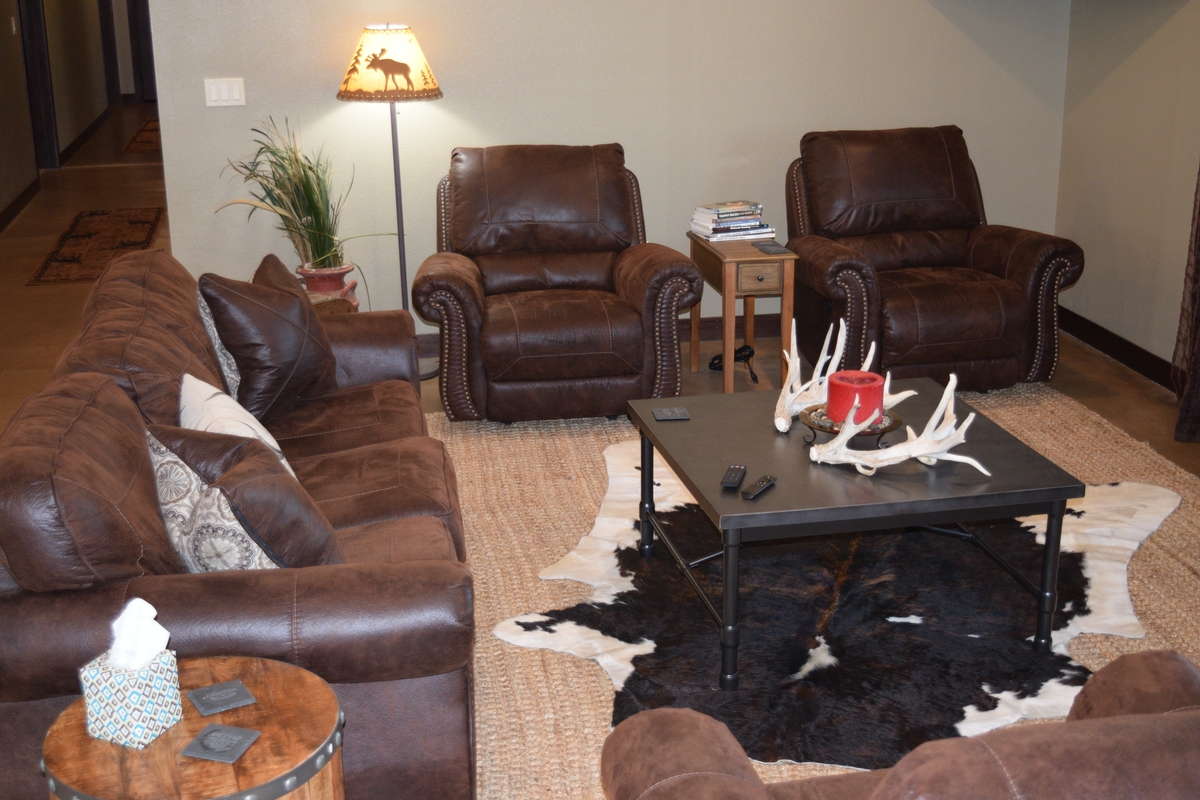 The Hunting Lodge
The Whitetail Hunting Lodge is the perfect gathering area to relax after an exciting day of chasing trophy South Dakota Whitetails. All lodge suites have two queen-sized beds and a full private bathroom. Meals and snacks throughout your stay are provided. Wake up to a light breakfast and beverage prior to the morning hunt. A hearty brunch will be waiting for you after your morning adventure. When the evening hunt has come to an end, you can enjoy your favorite beverage while savoring the smell of dinner cooking in the kitchen. If you like to wind down with a drink in the evenings, you are welcome to bring the alcoholic beverage of your choice. All other beverages will be provided by SoDak Prairie Acres. Our lodge staff will make your stay more comfortable by providing brief room service daily in the morning while you are out hunting. Your guide and our lodge staff will make every reasonable effort to make your visit to SoDak Prairie Acres one that you will savor for your remaining days.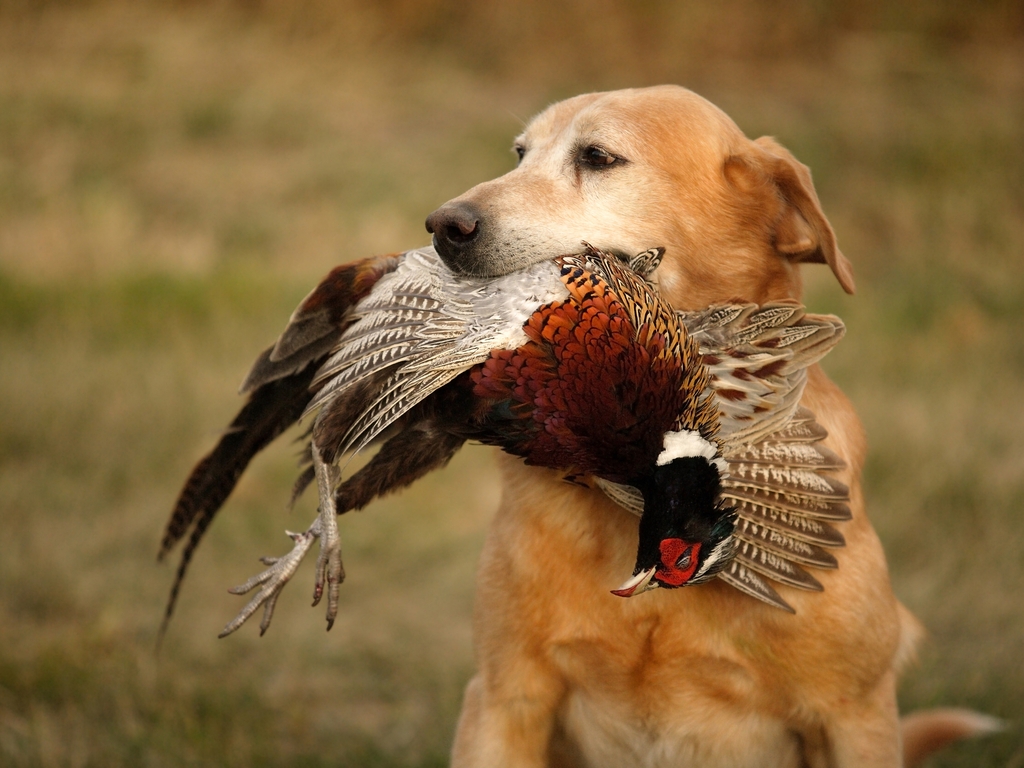 After The Whitetail Hunt
For those hunters who find success on day 1 or 2, we have some great options. The ranch holds prime habitat for South Dakota pheasants and you are welcome to walk the fields for roosters. The shooting ranges will be open for your use as well. Or take some time to glass the property and admire the trophy elk & whitetails - you may spot your trophy for the next year's hunt!